My Blog
Posts for: December, 2017
By The Whole Tooth
December 23, 2017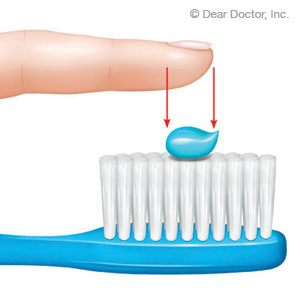 In your search for the right toothpaste, you're inundated with dozens of choices, each promising whiter teeth, fresher breath or fewer cavities. Cutting through the various marketing claims, though, you'll find most toothpaste brands are surprisingly alike, each containing the same basic ingredients. Taken together, these ingredients help toothpaste perform its primary task — removing daily bacterial plaque from tooth surfaces.
Here, then, are some of the ingredients you'll find — or want to find — in toothpaste.
Abrasives. A mild abrasive increases your brushing effectiveness removing sticky food remnants from teeth. And unlike the burnt, crushed eggshells of the ancient Egyptians or the brick dust used by 18th Century Brits, today's toothpaste abrasives — hydrated silica (from sand), calcium carbonate or dicalcium phosphates — are much milder and friendlier to teeth.
Detergents. Some substances in plaque aren't soluble, meaning they won't break down in contact with water. Such substances require a detergent, also known as a surfactant. It performs a similar action as dishwashing or laundry soaps breaking down grease and stains — but the detergents used in toothpaste are much milder so as not to damage teeth or irritate gum tissues. The most common detergent, sodium lauryl sulfate, is gentle but effective for most people. If it does cause you irritation, however, you may want to look for a paste that doesn't contain it.
Fluoride. This proven enamel strengthener has been routinely added to toothpaste since the 1950s, and is regarded as one of the most important defenses against tooth decay. If you're checking ingredients labels, you'll usually find it listed as sodium fluoride, stannous fluoride or sodium monofluorosphosphate (MFP). And since it inhibits bacterial growth, fluoride toothpastes don't require preservative additives.
Humectants, binders and flavoring. Humectants help toothpaste retain moisture, while binders prevent blended ingredients from separating; without them your toothpaste would dry out quickly and require stirring before each use. And, without that sweet (though without added sugar) and normally mint flavoring, you wouldn't find the average toothpaste very tasty.
The ADA Seal of Approval. Although not an ingredient, it's still sound advice to look for it on toothpaste packaging. The seal indicates the product's health claims and benefits are supported by the research standards set by the American Dental Society; and all ADA approved toothpastes will contain fluoride.
If you would like more information on toothpaste and other oral hygiene products, please contact us or schedule an appointment for a consultation. You can also learn more about this topic by reading the Dear Doctor magazine article "Toothpaste: What's in it?"
By The Whole Tooth
December 08, 2017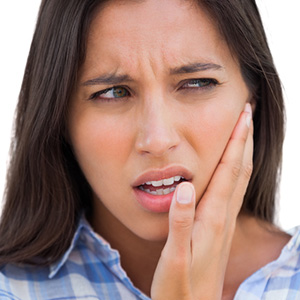 Have you ever felt a hot, burning sensation in your mouth—like it had been scalded—but you didn't eat or drink anything that could have caused it?
While you may think you're hallucinating, there's another possibility: Burning Mouth Syndrome (BMS). This condition, which can last for years, produces sensations in the mouth of not only scalding or burning, but also tingling, numbness and a decline in your ability to taste. Patients may feel it throughout their mouth or only in localized areas like the lips, tongue or inside the cheeks.
The exact cause of BMS is also something of a mystery. It's been theoretically linked to diabetes, vitamin or mineral deficiencies and psychological problems. Because it's most common among women of menopausal age hormonal changes have been proposed as a factor, although hormone replacement therapy often doesn't produce any symptomatic relief for BMS.
To complicate matters, other conditions often share the condition's effects, which need to be ruled out first to arrive at a BMS diagnosis. A feeling of scalding could be the result of mouth dryness, caused by medications or systemic conditions that inhibit saliva flow. Some denture wearers may display some of the symptoms of BMS due to an allergic reaction to denture materials; others may have a similar reaction to the foaming agent sodium lauryl sulfate found in some toothpaste that can irritate the skin inside the mouth.
If these other possibilities can be ruled out, then you may have BMS. While unfortunately there's no cure for the condition, there are ways to lessen its impact. There's even the possibility that it will resolve itself over time.
Until then, keep your mouth moist by drinking lots of water or using saliva-stimulating products, limiting alcohol, caffeinated drinks or spicy foods and refraining from smoking. If you're taking medications that could cause dry mouth, speak with your physician about changing to an alternative. And try to reduce stress in your life through exercise, mindfulness practices or support groups.
While BMS isn't considered harmful to your physical health it can make life less enjoyable. Careful symptom management may help improve your quality of life.
If you would like more information on Burning Mouth Syndrome, please contact us or schedule an appointment for a consultation. You can also learn more about this topic by reading the Dear Doctor magazine article "Burning Mouth Syndrome: A Painful Puzzle."