My Blog
Posts for tag: periodontal disease
By The Whole Tooth
December 01, 2018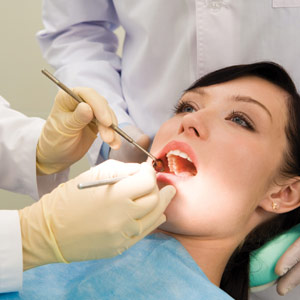 Surgical treatment for periodontal (gum) disease can go a long way toward restoring your mouth to good health; however, it does not change your susceptibility to the disease. That's why we recommend that you come in regularly for periodontal cleanings after your treatment. Here are some frequently asked questions about keeping your mouth healthy after gum disease treatment.
How often do I have to come in for periodontal cleanings?
There's no "one-size-fits-all" answer to that question: It really depends on your individual situation. For example, some individuals may have a more aggressive form of periodontal disease that requires more frequent periodontal maintenance (PM) treatments to maintain control. Others may have greater success controlling the buildup of disease-causing plaque with at-home oral hygiene measures, and therefore need PM less often. However, for people with a history of periodontal disease, getting PM treatments at a three-month interval may be a good starting point.
What happens at a periodontal maintenance appointment?
A thorough cleaning of the crown and root surfaces of the teeth, aimed at removing sticky plaque and hardened dental calculus (tartar), is a big part of PM treatments — but there's much more. You'll also receive a thorough clinical examination (including oral cancer screening), a review of your medical history, and x-rays or other diagnostic tests if needed. The status of any ongoing periodontal disease will be carefully monitored, as will your success at maintaining good oral hygiene. Decisions about further treatment will be based on the results of this examination.
What else can I do to keep gum disease at bay?
Keeping your oral hygiene in top-notch condition — which includes effective brushing and flossing every day — can go a long way toward controlling gum disease.  In addition, you can reduce risk factors by quitting tobacco use and eating a more balanced diet. And since inflammatory conditions like diabetes, arthritis and cardiovascular disease can make periodontal disease worse (and vice versa), keeping these conditions under control will greatly benefit both your oral health and your overall health.
If you have additional questions about maintaining oral health after gum disease treatment, contact us or schedule an appointment.
By The Whole Tooth
March 27, 2014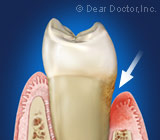 If your gums appear reddish, puffy and bleed easily — especially at the margins where they meet your teeth — instead of their normal pink, you have gingivitis ("gingiva" – gums; "itis" – inflammation). Gingivitis is one of the first signs of periodontal disease ("peri" – around; "odont" – tooth) that affects the tissues that attach to the teeth, the gums, periodontal ligament and bone. Other common symptoms of periodontal disease include bad breath and taste.
If periodontal (gum) disease is allowed to progress, one possible consequence is gum recession exposing the root surfaces of the teeth. This can cause sensitivity to temperature and touch. Another sign is that the gum tissues may start to separate from your teeth, causing pocket formation; this is detectable by your dentist or hygienist. As pocket formation progresses the bone supporting the teeth is destroyed leading to loose teeth and/or gum abscesses. Unchecked or untreated it leads to tooth loss.
Inflammation, a primary response to infection is actually your immune (resistance) system's way of mounting a defense against dental plaque, the film of bacteria that concentrates between your teeth and gums every day. If the bacteria are not removed, the inflammation and infection become chronic, which literally means, "frustrated healing." Smoking is a risk factor for periodontal disease. Smokers collect plaque more quickly and have drier mouths, therefore, cutting down or quitting smoking can reduce the severity of gum disease. Stress has also been shown to affect the immune (resistance) system, so stress reduction practices can help here as well as in other parts of your life. Gum disease can also affect your general health especially if you have diabetes, cardiovascular or other systemic (general) diseases of an inflammatory nature.
Periodontal disease is easily preventable. The best way to stop the process is to remove each day's buildup of plaque by properly brushing and flossing your teeth. Effective daily dental hygiene has been demonstrated to be effective in stopping gingivitis. It sounds simple, but although most people think they're doing a good job, they may not be. Effective brushing and flossing requires demonstration and training. Come and see us for an evaluation of how well you're doing. Regular checkups and cleanings with our office are necessary to help prevent gingivitis and periodontal disease. In addition if you already have periodontal disease you may need a deep cleaning known as root planing or debridement to remove deposits of calcified plaque called calculus or tartar, along with bacterial toxins that have become ingrained into the root surfaces of your teeth.
Gum disease is often known as a silent disease because it doesn't hurt, so see our office for a periodontal exam today.
Contact us today to schedule an appointment or to discuss your questions about gingivitis and periodontal disease. You can also learn more by reading the Dear Doctor magazine article "Understanding Gum (Periodontal) Disease."