My Blog
Posts for: January, 2015
By The Whole Tooth
January 29, 2015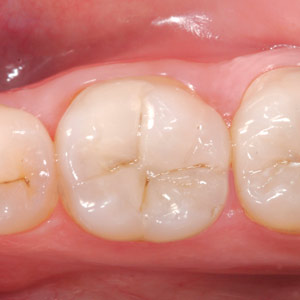 It takes a lot of skill, experience, talent and artistry to create tooth restorations that look so natural that no one can tell them apart from the originals. To do so requires understanding of the normal anatomy of a tooth as well as of the interactions of light and color.
How the anatomy of a tooth determines color
The color that we perceive when looking at a tooth results from the combined appearance of the tooth's center core (dentin layer) and its covering enamel. Going from the outside in, the enamel is made of tightly packed crystals of calcium, which cause it to be one of the hardest substances naturally produced by animals. The crystals are also responsible for a tooth's brilliance and translucence. The dentin is more like bone, a porous living tissue composed of microscopic tubes, interspersed with more calcium crystals. In the very center of the tooth is a central chamber containing the pulp and nerves.
Each of these layers has its own physical and optical properties. Since the enamel is translucent and the dentin is more opaque, most of the tooth's color comes from the dentin and is transmitted through the enamel layer. Factors that affect this transmission include the thickness and age of the enamel as well as external tooth whitening.
If the enamel is more translucent, more of the color of the dentin shows through. If it is more opaque, the enamel absorbs and reflects light so that less color is visible and the enamel looks brighter.
The language of color composition and reflected light
Color means the whole spectrum in the rainbow. The spectrum is made up of the three primary colors — red, blue, and green. When all are combined, they create white light.
Hue refers to the brightest forms of the colors. The color we perceive depends on the dominant wavelength of light that is reflected by an object.
Value refers to a color's lightness or darkness. A brighter color has a higher value.
Chroma is the amount of identifiable hue in a color. An achromatic color (without hue) appears gray.
Saturation is a measure of a color's intensity.
This terminology of color is used not only by dentists and dental technicians, but also by a wide range of artists. It implies expertise and understanding of how colors work, how they vary and change and affect one another.
Contact us today to schedule an appointment or to discuss your questions about bonding to repair chipped teeth. You can also learn more by reading the Dear Doctor article, "Artistic Repair of Front Teeth with Composite Resin."
By The Whole Tooth
January 14, 2015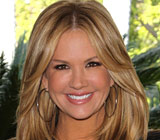 When it comes to sensitive gums during pregnancy, Nancy O'Dell, the former co-anchor of Access Hollywood and new co-anchor of Entertainment Tonight, can speak from her own experience. In an interview with Dear Doctor magazine, she described the gum sensitivity she developed when pregnant with her daughter, Ashby. She said her dentist diagnosed her with pregnancy gingivitis, a condition that occurs during pregnancy and is the result of hormonal changes that increases blood flow to the gums. And based on her own experiences, Nancy shares this advice with mothers-to-be: use a softer bristled toothbrush, a gentle flossing and brushing technique and mild salt water rinses.
Before we continue we must share one important fact: our goal here is not to scare mothers-to-be, but rather to educate them on some of the common, real-world conditions that can occur during pregnancy. This is why we urge all mothers-to-be to contact us to schedule an appointment for a thorough examination as soon as they know they are pregnant to determine if any special dental care is necessary.
Periodontal (gum) disease can impact anyone; however, during pregnancy the tiny blood vessels of the gum tissues can become dilated (widened) in response to the elevated hormone levels of which progesterone is one example. This, in turn, causes the gum tissues to become more susceptible to the effects of plaque bacteria and their toxins. The warning signs of periodontal disease and pregnancy gingivitis include: swelling, redness, bleeding and sensitivity of the gum tissues. It is quite common during the second to eighth months of pregnancy.
Early gum disease, if left untreated, can progress to destructive periodontitis, which causes inflammation and infection of the supporting structures of the teeth. This can result in the eventual loss of teeth — again, if left untreated. Furthermore, there have been a variety of studies that show a positive link between preterm delivery and the presence of gum disease. There has also been a link between an increased rate of pre-eclampsia (high blood pressure during pregnancy) and periodontal disease. Researchers feel this suggests that periodontal disease may cause stress to the blood vessels of the mother, placenta and fetus.
To learn more about this topic, continue reading the Dear Doctor magazine article "Pregnancy and Oral Health." And if you want to read the entire feature article on Nancy O'Dell, continue reading "Nancy O'Dell."